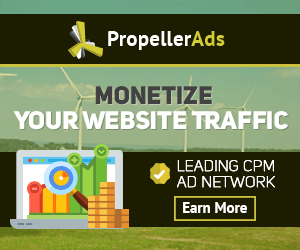 please tell us a little about yourself? 
My name is Iman. I'm from Benin and Mali, born and raised in Paris. Now I'm living it up in London city!
Who would you say is your number one fashion inspiration?
My mom probably, we have slightly different styles but we like the same pieces. Her closet is my little corner of dreams. 
What inspired you to start your blog?
It happened after a web development class at uni, I wanted to see if I could make a cool website without my professor here to help.

What are some of your current fashion obsessions?
Metallic things, ear climbers, and sneakers always.
How would you describe your blogging style?
Conversational and laid back. That's how I like it! I speak on there like I would to a friend.

What do you think is the best service a blogger can provide to his readers?
Straight up – teaching them something, entertaining them in a positive way, and/or inspiring them.

What was your greatest failure and what did you learn from that?
Not enjoying my life to the fullest because of my own limiting beliefs. When I started realizing that, working on this became my n.1 focus and area of interest. It became the books I read, the newsletters I subscribe to, the podcasts/videos I listen to, like a never-ending rabbit hole. It allowed me to learn incommensurable amounts about the way our brains work, about myself, and how I could create a mindset that helps me constantly improve myself.

Tell me about your proudest achievement?
I am my proudest achievement. I'm definitely not perfect, but when I look at my lows, how I deal with them and how far I've come, I am proud 🙂
What was the most challenging moment in your blogging journey so far?
Now. With a full-time job and now that I can't use the well-oiled system I had put in place in California, I'm having a hard time being as consistent as I'd like. Also, there is so much fashion/style blogging around now that it's not as easy to stay inspired without "diluting" our own aesthetic. 

What do you do in your spare time?
I hang out with friends/family, go out to dance, go to the gym, and watch Netflix.

Beauty secrets?
Minimal skin care – soap and pure shea butter from head to toe. I get a jasmine scented one from Benin and it's pure bliss to use. I put it on my face every night, and I wake up with some serious glow goodness. Also surprisingly, it actually keeps pimples away!
Heels or Flats?
Flats, sneakers or combat boots most likely.
 Favorite Quote?
"Protect your peace. Get rid of toxicity. Cleanse your space. Cultivate love."
What is one thing your readers would be surprised to hear?
I used to pretend I was Hermione Granger as a kid.
 Have you met anyone interesting/famous on your blogging journey?
Yes, how it brings people together who might have never met otherwise is one of my favourite things about it.
 Is blogging your profession or just a hobby?
A hobby!

Do you have any specific goals for the rest of this year?
Moving/taking a wild trip somewhere (I'm thinking Canada, Brazil, Ghana, Kenya…), becoming an expert in User Experience design and enjoying myself even more than I did this year.

Who takes the majority of your photos?
I do. #diy

How would you describe your personal style?
I'd say fluid. The one consistent thing is that I mostly wear black, navy and grey haha – that's actually how I organize my closet.
What would you say that is the greatest satisfaction of being a fashion blogger? (Invitations to fashion events, interaction with people, gifts, etc.)
Definitely the experiences. Blogging connected me with amazing people, some of which became true friends – and you get to do things you might never have tried otherwise! instagram @manigazer