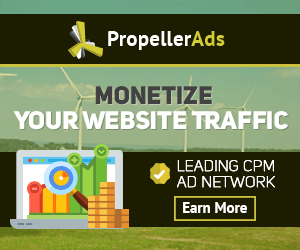 Please tell us a little about yourselves?
We've been living in and around Chicago for the past decade or so. We're recently married (going on 8 months!) and we started Everyday Urban shortly after that. We really wanted to start a creative endeavour together that would be a space to express ourselves in our free time. We also both love running. We're currently training for a half marathon in the fall.
How did you meet?
We went to college together and both ran on the track and field team for 2 years. The funny thing is, that's not how we met! It wasn't until we both moved to downtown Chicago. Daniel had become close friends with my brother (they ended up roommates!) and we got to know each other as friends for a couple of years before any sparks started flying!
Where are you from?
Jennifer: From about an hour and half northwest of Chicago.
Daniel: The Quad Cities in Iowa.
What did you first think of him/her when you first met?
Jennifer: I noticed right away Daniel had great eyes. He was very smiley. He has a great smile. He was also very welcoming.
Daniel: I thought Jennifer was a good hugger and a really cute and nice girl.
What are three things you love about each other?
Jennifer: I love Daniel's thoughtfulness towards me, the way his mind thinks about things and I really love his blue then green then blue eyes.
Daniel: Jennifer is so thoughtful in the way she cares for others and me. She is also very loyal to the ones she loves. I also love her tenacity to strive for her goals.
What inspired you to start your blog?
We both work in analytical careers but have both been creatively minded our whole lives. We thought it would be fun to start a blog together as a creative outlet. We'd seen a few other couples do a really great job with the couple blog concept and we thought we could bring our own spin to it.
What's the one thing he/she would save from a fire apart from you?
Jennifer: Ooh that's a tough one. If I had to say, Daniel would probably grab his laptop because it houses all our photos.
Daniel: Jennifer would probably save her books. She loves her books, especially her limited edition of Lord of the Rings.
What's the name of his/ her favourite celebrity crush?
Jennifer totally has a girl crush on Jessica Alba.
Daniel has a major man crush on Ryan Gosling.
Who would play him/her in a movie?
Jennifer: Ryan Gosling would play Daniel. He kinda looks like him and people have been known to say they have the same voice.
Daniel: Jennifer would probably be played by Zooey Deschanel because they both are quirky (and have the big brown hair and eyes).
How would you describe love?
Love is completely denying yourself to another person. There is great joy in the love of two who completely pour out themselves in love.
What year did you get together?
The beginning of 2015
How do you stay updated on the current trends?
We are very active on Instagram. Jennifer often uses a new app called Trove as well. Daniel loves his GQ. A few of our favourite blogs include Thrifts & Threads, New Darlings, Jo&Kemp, and Retro Flame.
Would you trust him to choose your wedding dress?
Yeah, totally! Have you seen my engagement ring? 😉
 Would you trust her to choose your wedding suit?
I would but it would be hard. I can be kind of a control freak when it comes to planning how something is going to look. (Jennifer is laughing and shaking her head, she says there's no way I would let her!)
What's her/his favourite meal?
Daniel: I have a lot of different favourite meals, depending on the occasion. But generally, I love a great steak. I also not so secretly love peanut butter and crackers, nacho cheese Doritos and chocolate milk 🙂 
Jennifer: I love chicken paprikash from the old country!
What's his/her special name for you?
Jennifer: hubba bubba 🙂
Daniel: I'm not a big pet name kinda guy, but if I do it's usually over the top baby names, like boo bear.
How would you describe your personal style?
Jennifer: My style is very fluid. I like to adapt my style to the occasion. But I do generally gravitate towards trendy/street style.
Daniel: My style changes a fair amount as well, but I lean towards the classy, simple staples while adding fun, edgy pops where I can.
How do you stay in love?
We feel like we foster the "in love" feelings through quality time together, but it is ultimately our commitment and dedication to pursuing each other even when it's hard or frustrating that makes our love last. We also think it's attending to the other person and doing little thoughtful acts of love that show I'm thinking about him/her and attending to who he/she is as a person.
What's his/her favourite song?
Daniel: Lose Yourself, by Eminem.
Jennifer: Me, by Faith Hill, has been a favourite since 4th grade. There are so many other favourites from Taylor Swift, Ed Sheeran and Passenger. It's tough to narrow it down to one!
Describe each other in one word?
Daniel: Jennifer is Gracious
Jennifer: Daniel is HOTT
What are some of your current fashion obsessions?
Jennifer: All of the big oversized jackets, whether they are big bombers, faux fur, big fuzzy, leather, denim jackets, you name it, with leggings or distressed jeans and slim studded boots/shoes. A little edgy and rock and roll.
Daniel: I'm loving all the new slim jackets that have been coming out lately. The shearling/sherpa trend is great. I've also been really impressed with Adidas new NMD's and Tubular shoes.
How would you describe your blogging style?
We are lifestyle bloggers. We don't take ourselves too seriously. We want people to be inspired by how ordinary we are. We aren't celebrities. We want to be accessible. However, we do want to give special attention to the little details of life and make them practical for everyday life.
Where do you see yourselves in five years? What are you most looking forward to in your future as a couple?
There are so many different ways we could see life going in the next 5 years. It's something we've been talking a lot about lately. We definitely want to stay in a big city and start to raise a family.
What's the first movie you ever saw together?
The Graduate. It was super weird and awkward to watch together. We were in that space of still trying to figure out what the other person was thinking so we were just happy to be together but it was pretty weird.
If you could go anywhere in the world together, where would it be and why?
Probably Australia! Just because it's so far away and seems like the kind of vibe we would enjoy.
But we have a long travel bucket list!
What's his/her favourite time of the year?
We both love the Fall.
What is his/her most valuable piece of jewellery?
Jennifer: My engagement ring
Daniel: Mine is my watch Jennifer gave me on our wedding day.
Have you met anyone interesting/famous on your blogging journey?
We haven't met anyone famous per say, but we have got to interact with a lot of really cool people. It's been one of the fun and surprising things about our blogging journey.
What is the biggest difference in your life post-blogging?
We definitely need to be more intentional with our downtime. It can be really easy to want to start pouring a ton of energy into the blog to try and gain a bigger following, but we have to remember why we started Everyday Urban in the first place, which was to be a creative outlet. The second this starts to feel more like a job than something fun, we need to take a step back and ask our selves why we are really doing this.
Instagram@everydayurban