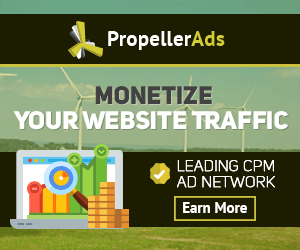 Q: Who is Katy naturalista?
A: That is me. lol! She's humble but has essence and Nubian grace. She is truly poetic with her words, comical, but determined.
Q: Where do you get your ideas?
A: My ideas come to me at random. I don't sit there and say… hmmm, let me sit here and write. I will literally be in the middle of cooking, driving, sleeping.
Q: What is your writing process like?
A: When I'm in a writing zone I'm listening to music. That's what helps me focus in on what I'm trying to say.
Q: What is the first book that made you cry?
A: I've never read a book that made me cry. I always find books to be inspiring and enlightening. I'm not really the tear-jerker type.
Q: Does writing energize or exhaust you?
A: It truly energizes me. A lot of the poems I write allow me to release inner feelings and emotions.
Q: What is your writing Kryptonite?
A: interruptions. When I'm writing in focus mode. I literally cannot speak to anyone or listen to TV. All I can do is listen to music and write. Distractions are truly my kryptonite. lol
Q: Do you ever consider writing under a pseudonym?
A: Yes, Katy Naturalista is my pseudonym. I selected that pseudonym because of my nickname Kate or Katy bug, and naturalista because of my FRO.
Q: What's your favourite under-appreciated novel?
A: I don't know if it's truly under-appreciated, but it's one of my favourites. The book is called Woman Habits by Shanel Cooper-Sykes. I truly love that book. That sister breaks down a lot of details about being a true woman. Some parts of the book, I don't agree with, but overall, it's a great read.
Q: How many unpublished and half-finished books do you have?
A: Well, Lust Redeemed Love and Pain Life Reclaimed is my first book, and I am currently working on book two. So, I currently have one unpublished book. Stay tuned for updates!
Q: Do you view writing as a kind of spiritual practice?
A: No I don't see my writing as a spiritual practice, but more so a therapeutic release.
Q: How do you select the names of your characters? A: I don't have any characters in my writing. My writing mainly talks about my life experiences or people I've encountered in life.
Q: What is your favourite childhood book? A: The Very Hungry Caterpillar. That was one of my all-time favourites as a kid.
Q: What is the most difficult part of your artistic process?
A: Expanding my verbiage. I get comfortable using words frequently in my work. So, I try to search for other synonyms to use in my writings.
Q: What is your book Lust Redeemed, Love and Pain, Life Reclaimed now about?
A: It's a compilation of romantic poetry based on life experiences. It talks about my journey to finding true love. It also talks about personal growth.
Q: Does your family support your career as a writer?
A: They truly do! I come from a huge family. The support I have received is overwhelming. Especially from my parents.
Q: What books have fortified you as a writer?!
A: There are two that have really pulled me through. 1. Your Life On Purpose—this book teaches you how to view your life and live it to the fullest. It comes with a workbook so that you can set goals for yourself. It's a must read 2. Emotional Wellness—I love all OSHO books, but this one really taught me patience and how to love freely.
Q: What are you working on now?
A: I am currently working on book two and continuously promoting book one. There are definitely a lot more projects that I can't wait to reveal in 2018.
Q: What inspires you?
A: Music is a big inspiration to me. I am also inspired but the hustle of the close friends in my life. We all have this hunger and drive that keeps us going. I know I personally never want to stop growing and neither do they. I think that inspires all of us to keep striving towards our goals.
Q: Where can your book be bought?
A: You can purchase it from Amazon (Nationwide)— Barnes & Noble— Romance book online—and local bookstores
Q: Plans?
A: To continue my career as an author and venture into other interest of mine. As I stated earlier 2018 will be a great surprise for all of Katy Naturalista's supporters.
Q: Life's philosophy
A: Don't ever limit yourself. Possibilities are endless. Whatever cycle you feel like you're stuck in is temporary. Just keep pushing forward and you will be where your life purposed you to be.
instagram @katy_naturalista