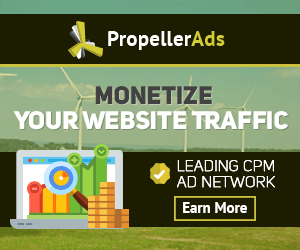 Could we meet you?
Yes! I will have a meet and greet at the Women Empower Expo.
What is women empower expo about?
The Women Empower Expo (WEX) is a one-day event for women to connect and collaborate to create change in their own lives and in the world. Each event features inspiring keynote speakers, local female experts leading engaging and educational workshops, fitness and yoga classes, a self-defence class, and a 40,000 sq Ft marketplace of local and female-run businesses.
What can I expect if I attend the event?
The most inspiring and empowering day ever!
A full day of feeling empowered and rejuvenated to create a life you love! Also, expect to connect with some incredible women!
Who can attend?
Anyone and everyone. The event tailors to a wide range of people. Men and kids are welcome.
What roles can men play in women empowerment?
When men are on board and speak up vocally for the rights of women, our movement towards equality becomes larger and is seen not as a gender-based rights movement but as a human rights movement.
Who is your mentor?
My mom and my dad.
What inspires you?
People who are chasing after their dreams.
What should a woman try at least once in her lifetime?
—-
What advice do you have for women on health, relationship and career?
It's all about balance. If you have a successful marriage but hate your career path, your happiness and passion for life will suffer. At the same time, you can't enjoy anything if you don't have your health. As women, we need to make sure we approach our lives in a holistic manner, understanding that to be an empowered woman, it's about feeling empowered in all areas; health, your relationships, and your career.
What advice do you have for young girls?
Always always be yourself and don't ever let anyone tell you that you can't do something. I order to make your dreams come true, you must pursue them wholeheartedly as your authentic self.
What do you hope to achieve with women empower expo?
Our mission is to gather women located in and around the city in which we host our event to foster a growing collaborative community of women as we believe COMMUNITY DRIVES CHANGE. When women come together and support one another, amazing things happen. We hope WEX serves as the platform to foster that community and collaborative setting for women.
What is body image to you?
Everything! It is so so important to have a healthy body image. I believe confidence breeds success.
What advice can you give to women on body image?
What you focus on grows. Imagine if you moved the energy you spend thinking about things you don't like about yourself to what you're passionate about, how much more would you be able to achieve?
Your perception is your reality so it's extremely important to begin with small mindset changes when it comes to body image.
Focus on your passion.
How do you spend most of your time?
Working! But it doesn't feel like work to me because I LOVE what I do. I run my own company so anytime I have "free time" I'm still working on something. I have so many passions and ideas I want to create while I'm here that I'm always working on some type of passion project.
Women in Power and Decision-Making?
Work on making decisions by yourself. If you always ask others for their opinion, you'll have a harder time making bigger decisions without others approval. Trust your gut and GO FOR IT.
Also- decision making is the key to success. You may not always make the right decision, but making no decision at all will cause you to put your dreams on standby.
Women and Health?
Same as when you're on a plane, they tell you to put your oxygen mask on first before you help others with theirs. Make your health a priority. If you're not healthy, nothing else matters.
How do you define your purpose in life?
Limitless.
When was the last time you did something for the very first time?
I just created my first VLOG! It's different creating videos where you are giving a specific motivational message versus the VLOG where it's more documenting my life and seeing where it goes. It's a pretty creative process so I definitely plan on continuing to VLOG. Check them out here: https://www.youtube.com/alexacarlin
Plans for the future?
In the next 2-3 years, I plan on expanding the Women Empower Expo to be held in 3-4 cities per year in North America.
I also am working on creating an intensive educational program for entrepreneurs, creatives, business owners, and influencers to teach them how to grow their business and brand through public speaking. The program, BeAPublicSpeaker.com, will launch end of Feb/ beginning of March 2017! In 5 years I hope to have over 1,000 graduates in my program sharing their story to audiences all over the world!
Life's  philosophy?
Be grateful for your past and hopeful for your future. Everything in your life is happening for you for a reason. Trust the journey and enjoy it!